Why is everyone's business going through rebranding, including mine?
Is rebranding worth it? Isn't it expensive to rebrand? Why do businesses do it? How long does it take? Is changing your logo and website enough?
Are you going to get new clients after you change your branding? And will your current clients recognize you if you have a new logo, color palette, and website?
These are all important concerns, but the main question you need to ask yourself is: Why do you think you need to rebrand your business?
Because your company's name is not as good or memorable as you thought when you were starting out? Because your logo is not recognizable? Because people can't find the right information on your website? Because people are simply not sure what your business is about and how your offerings can help them?
And most importantly: Can rebranding help you grow your business by attracting new people while keeping your current clients? Let's answer these questions by diving into what rebranding is and what it can do for your business.
Wait, what's even included in branding or rebranding?
Before you decide whether your business needs to rebrand or not, you need to understand what's included in branding, if it's going to help your business, and what's necessary in terms of the time and money involved in the branding process.
A lot of people get stuck by the thought that a brand is strictly visual, that changing their logo, business cards, some colors, and maybe a website will make a huge impact to their brand and their business. Sure, a strong brand will help you, but do you know where all those visual elements start from?
Have you heard about brand positioning and messaging, brand voice, or brand goals? It's called Brand Strategy. Nothing too complicated, you just need to educate yourself and understand the steps so that your business can actually benefit from it.
Do you need a strategy for your brand?
Brand strategy is like a business strategy, except it's brand-related. Brand strategy is a long-term plan on how your brand will behave, what it will look like, what it will say, how it will dress – much like a person.
If a person can look smart, professional, simple, modern, and stylish, a brand such as Apple can look like that too. If you want to grow your business and attract more of your ideal clients, I am 99% sure you need to work on these things first.
Brand strategy is the base of your company's visuals. If you don't know who your target market is, then you won't know how to structure your website, what information to provide, and who you are providing it to.
If you don't know what your target audience likes to hear, then you won't know what to include in your text for the website and how to position your business and explain that you are the best and only brand your customers need (which will scale your business). So yes, you do need a plan for your branding.
Here's why I rebranded my company. Should you do the same?
I recently rebranded my branding and design company, so I know firsthand what the process is like from the business owner's perspective.
One the main reasons I rebranded is that after I started my business, my target changed. A lot of startups experience this. We think that certain people are our target before we start our businesses, but once we are in it, we either get more information about that target or we find that we were a little bit off on who we thought our target would be.
When I started my business, I was a graphic designer and my focus was on designing logos, flyers, brochures, and stationery. My company still provides those services, but we actually do so much more: we help businesses grow though powerful branding, and a nice-looking flyer alone will not get you there.
My old brand was not attracting the right target audience, and it was hurting my business. My new ideal client is not just a person who is looking for one or two pieces of design, it's a business that is looking for a brand strategy and brand identity with a goal to grow the company.
The other reason why I needed to rebrand is because my messaging and positioning were not reflecting the true value of my work. Instead of listing services such as "brand goals, logo designs, brand voice, website design," etc.
I knew that we needed to talk about the results more. People don't care about what will get them where they want to be (the process), but they care about hearing where they will be (the end results).
The same is true for your business. If you have a skin care company, you should focus on what someone's skin will look like after using your products rather than what the ingredients are.
I'm not saying that ingredients are unimportant, but I'm saying that people mainly want to know the results. Is your product going to help with wrinkles, with aging, with acne? What problem are you solving? That's what they are buying: the solution.
If you are not communicating a clear solution in your messaging and visuals, you should probably start thinking about rebranding, repositioning, and targeting the right audience if you are serious about growing your business!
Focus on your target, not on you.
With that said, the brand for your business is never built for you. You are not your target, no matter how much you think you are. Your brand shouldn't attract you, and your company's colors shouldn't be your favorite colors.
The branding for my previous design business had a cat in it because I love cats, and it was all black and pink because that's what I like, but was I trying to attract myself? How funny is that? 🙂
When I realized that my visuals were not helping me, and when I started to specialize in branding, I had to work on my brand strategy first and create a brand plan.
After developing a new ideal persona for my company, we realized that we needed to change our images, colors, and fonts to reflect that. So we translated the plan into visuals, but it was all built for the target audience this time — not for me!
Is it expensive to rebrand?
If I told you that rebranding would cost you $20,000, you might think it's expensive. But if $20,000 would help you make $100,000, would you still think it was expensive? Spending a little bit of money up front (investing) in order to make much more money down the line? Sign me up!
Of course, a branding project doesn't have to cost $20,000. The cost of a branding or rebranding project depends on:
The size of your brand
How many decision-makers are involved in the project
How long the project will take
What parts of the business need a rebrand
What exactly do you need to rebrand: is it just the positioning, is it just the visuals, is it just the target persona, or everything? A rebrand of Formula 1 will have a very different scope of work than a rebrand of a local mom blogger. Formula 1 paid $1 million for their rebranding a few years ago, whereas a mom blogger might pay $3,000 or even less.
What happens after a rebrand?
Nothing at first. If you think that after developing your new messaging, new logo, and new website you can just sit and wait for people to show up – you wasted your time (and money!). You still need to put some effort into your branding and marketing, but reaching your target and attracting their attention will be much less difficult than before.
Before I rebranded my company, I spent a lot of money on Google ads and Facebook ads and was getting nothing in return. My potential clients simple didn't resonate with it, didn't connect, didn't engage, and didn't buy from me.
After I completed my rebrand, I spent much less money on my Google ads and Facebook ads, it was easy to set up the ads knowing the ideal client, and I started getting the exact clients I wanted – people who saw the benefits to branding or rebranding their own companies, and people who were serious business owners that truly wanted to grow their brands.
Your new visuals and your new voice will speak to your target market, and they will love you! They will want to work with you and invest in your business. Your business will grow! And that's what happens after you rebrand – you grow your business!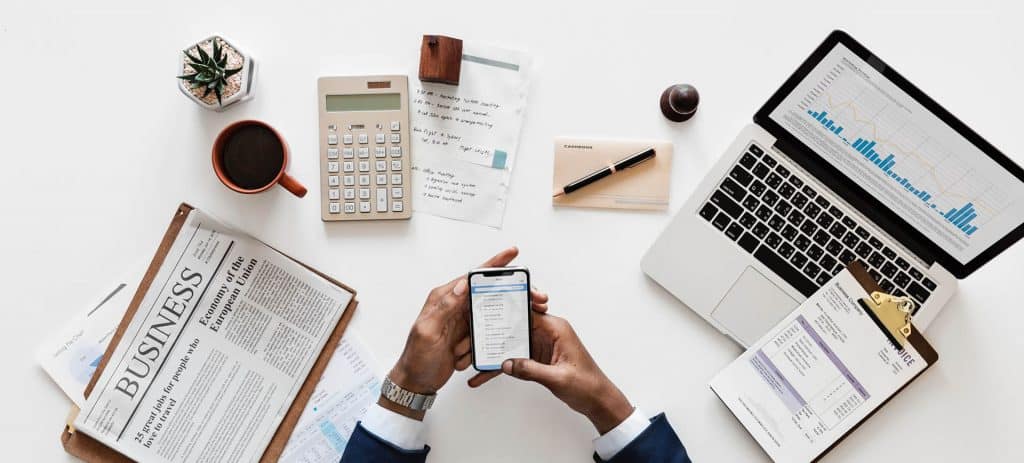 If you're interested in learning what brand goals you can set up today, you can find a whole chapter about brand goals in my book BrandFix and start setting your own.
Let me know if you need help with setting the goals, or if you are looking to completely rebrand and scale!