8 Marketing Strategies for the Beauty Industry
Marketing can easily become a guessing game. Everyone has their own opinions, and no single strategy is right for every beauty and cosmetics business!

Since branding and marketing can be daunting, here are 8 marketing strategies that you should incorporate into the success of your beauty brand.

1. Establish a Digital Presence
Only 2.5% of customers purchase all their beauty products online. Clearly, there is a huge market gap to fill. If you want to capitalize on this, start by creating a website.

A website is the first step to establishing your digital presence as it is the perfect way to tie all your other online assets, visual branding, and cosmetics packaging together. But more importantly, you can use your website to help secure new customers, show them what sets you apart and showcase your brand.

Aventive Studio is a branding agency that helps beauty companies sell more products, gain more customers, and create an unforgettable visual brand. Learn about our signature branding services (including brand strategy, website design, logo design, cosmetic packaging design, etc.) here.

Next, optimize your site for mobile devices because otherwise, you will be missing out on more than 50% of your potential sales. Therefore, it is always recommended to create a mobile-first site that can seamlessly run across all devices.

Your digital journey is incomplete without a powerful social media presence. To connect with customers and build relationships with them, get your brand on social media platforms, and talk about the uniqueness of your business.

After all, an engaging social media profile is the perfect way to demonstrate how well-connected and knowledgeable you are in your niche.

You can also use social media to learn more about what potential customers are looking for or are interested in by monitoring conversations they are having online regarding products or services related to yours.

Then, you can work those insights into your digital marketing strategy! This is called social listening, and it is the most effective way to grow your cosmetics brand.
2. Launch a Subscription Model
Launching a subscription model is one of the best ways to generate recurring traffic and consistent sales while building brand loyalty.

Here's how it works: You develop a starter kit containing your best products or sample sizes. Customers purchase this kit at a reduced rate and then pay for regular refills and new products at full price if they like something from the kit.

The goal is to allow customers to get familiar with as many of your beauty products at once as possible, so they know exactly which ones they want to further invest in.


The good thing is that customers want subscription models because the recurring purchase allows them to feel more connected to your beauty brand. Plus, customers perceive subscriptions to be more sustainable than the regular purchase model.

In addition, loyal customers are likely to stay subscribed for long periods of time, translating into reliable revenue streams and repeat purchases over time. And the steady flow of recurring sales also means you can measure marketing effectiveness more accurately than if you were relying on short-term spikes in sales.

Finally, the data collected from subscriptions can be used to create personalized product recommendations – an effective way to improve customer experience and increase conversion rates.
3. Use the Power of Email Marketing
Email marketing is the most affordable and efficient way to reach customers, clients and prospects. Sending out newsletters and promotional offers is a cost-effective alternative to paid ads or organic marketing for staying connected with your buyers.

In fact, the price of email marketing services decreases as the number of emails increases, which means the more emails you send, the more you save. And the best part is that customers like it.

According to a recent survey, 91% of consumers prefer to receive offers and information from companies by the good old e-mail. That's why almost every big beauty company in the world uses email marketing effectively for business development purposes. But there's more!


Email marketing has an incredibly high ROI; so high that it outperforms other forms of digital media by bringing in $38 for every $1 spent. It is also personal as it lets you reach out to individual customers and tailor your message to them.

Email marketing is also highly trackable because you can monitor how many recipients open your emails and interact with them, which helps improve your future campaigns based on what works and what doesn't work in real-time.

Besides, email marketing is scalable. If your business grows, you can easily scale up your email marketing efforts to meet that growth without investing significantly more money or time into it than you do now because there's no limit to how much content you can create or who you can send it to!


4. Improve Your Cosmetics Packaging Design
Packaging is a major part of the consumer experience. It is what people see when they first look at your products on the shelf and it is one of the major influencers of repeat purchases.

So, you need to make sure that all of your cosmetics packaging makes a positive impression on potential customers, tells them something about your brand, and helps you stand out from the competition.

While we have already created a detailed guide to packaging design for you, below are some quick tips to nail the design of your packaging right from the start.

Know what makes an effective design. The main purpose of beauty and skincare packaging design is not to showcase beautiful graphics or use up space with lots of words. Its purpose is to tell consumers why they should buy your product over another one.

Include images or illustrations of products being used in real-life scenarios. This can help customers imagine themselves using the product too.

Create a unique logo specifically for each product line or sub-brand under your umbrella brand so that shoppers can identify new products easily later on.

Make sure there's enough white space so that everything is easy-to-read and doesn't seem too cluttered together.

5. Launch Loyalty, Reward, and Affiliate Programs
With a rising number of beauty brands raking in record revenues, it is essential to have marketing strategies that can help you stand out in the industry and develop long-lasting customer relationships.

Loyalty programs are a great way to encourage repeat purchases by offering benefits, such as exclusive discounts and early access to new products.

An affiliate program can also help expand your customer base by inviting other influencers like bloggers or content creators related to your beauty niche to promote your products for a commission on each sale they drive.

Lastly, a rewards program will allow you to reward customers for their support with points for every purchase they make, which they can then redeem on future purchases, complementary products, or to get additional discounts.

The key is to set up an ecosystem to prevent customers from losing touch with your beauty brand, thereby increasing the retention rate.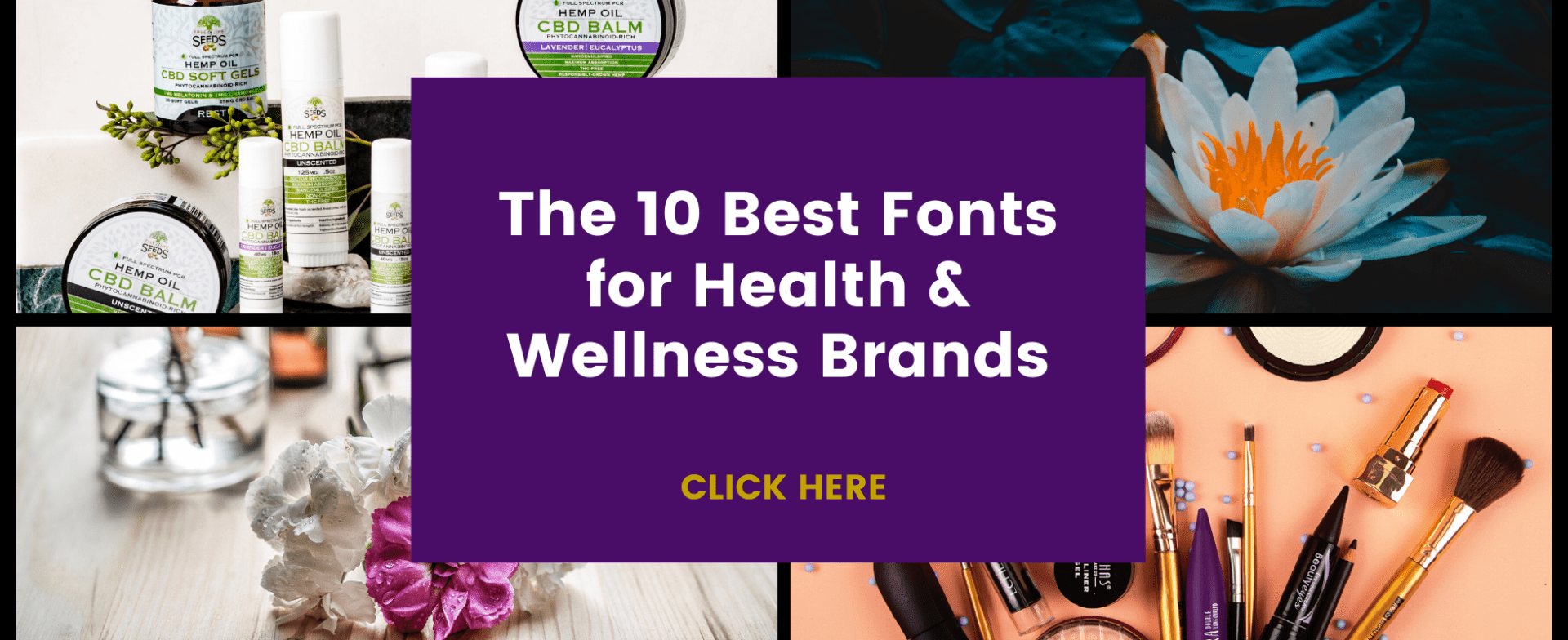 6. Consider Cross-Promotion with Non-Competing Brands
If your company is thinking about crossing over with non-competing brands, you are likely to gain access to a wider audience, acquire and retain new customers, grow your brand's visibility and make it more recognizable among a new set of consumers.

You might even save money as cross-promotion often allows companies to share the cost of promotional activities, such as commercials or radio airtime. This way, both brands can benefit from the opportunity without having to dole out the full cost of the promotional activity themselves.

But cross-promotion doesn't just happen overnight. It takes time and effort to find the right partner (or partners) for your skincare or cosmetics brand — and then effectively communicate how this partnership will help both parties grow their business.

So, as much as this golden opportunity tempts you to avail of it, make sure that you make an informed decision. 


7. Make Social Media Work for Your Brand
With an ever-growing number of beauty brands vying for both loyal and new customers, you need a strategy that not only helps you capture people's attention but also keeps them hooked once they have expressed interest in your brand. And posting regularly and consistently on social media can help you do exactly that.

You also want to post in a way that makes sense for your brand and what it is trying to accomplish. For example, if your brand is focused on promoting vegan beauty, then posting about how great it is for the planet might be better than posting about how good your products smell.

You also want to make sure that you are posting content that is interesting and relevant to your audience. People don't want constant posts about how much work went into creating a new product line; they want real information about the product line itself. Give them that.

And finally, when posting about new products or promotions, make sure that all of your posts are consistent with one another in terms of style and tone so that they feel coherent with your brand.


8. Invest in Developing a Solid Brand Strategy
When you work in the beauty industry, it is easy to get lost in the details. You are dealing with products that are all about the feeling and the experience of using them.

Because people buy into the emotions that come from using your products, it is important that your branding strategy reflects the same values at its core. That way, when you are trying to figure out how to market your product or service, you are not just selling something — you are selling what it means to use that product or service.

A brand strategy is the foundation for every other marketing decision you make. It tells you who you are and how you want to be perceived by your customers. It helps you answer questions like "What does our company stand for?" and "How does our company make money?" So, it needs to go beyond a logo and a tagline.
---
Ready to work with an expert to craft the first impression of your beauty product brand? Let Aventive Studio take charge.

We are a wellness and cosmetic branding agency that specializes in building successful beauty brands using our years of experience in the industry. Reach out to us to get a solid brand strategy that attracts customers to your business today.