5 Strategies for Successful Health & Wellness Branding
The multi-trillion dollar wellness industry continues to grow substantially, and forecasts indicate no sign of slowdown. Whether it's self-care, fitness, healthy snacking and beverages, natural beauty products, athleisure, or holistic living products, one thing is clear: consumers want more.
As a health or wellness brand, this industry growth is an incredible opportunity to scale your business, grow your revenue, and make more sales. But to accomplish those objectives, your business will need to make a captivating first impression on your customers and stand out with a powerful brand in the increasingly-competitive landscape.
To start building your health & wellness brand today, download our free mini-workbook here:
1. Focus on the long-term.
In the world of branding, "trendy" is not a good thing. Trendiness implies that a wellness product, diet, or activity will be popular for a short while before fading into obscurity – but as entrepreneurs, your brand needs to grow and sustain your business over a longer timeline than trends can allow.
When creating a brand for your business, it's important to create timeless and consistent visual branding. If a brand were to change its colors, packaging, and voice every few months based on what happened to be popular, it would cause customer confusion and eliminate the possibility of brand recognition over time.
Seedlip is a non-alcoholic spirits company that finds a balance between branding for the long term while still incorporating timely topics in its marketing.
Notice Seedlip's muted brand colors and imagery that evoke the designs, sophistication, and style of traditional distilling companies. These elements align with the company's brand attributes and are not attached to a certain trend:
Meanwhile, a health trend called "Dry January" has taken shape where many people avoid drinking during the month of January.
Seedlip uses Dry January as an opportunity to catch the attention of potential customers in its website pop-up (below), and even created a "Dry January bundle" to serve this market, but did not make changes to the company's core visual branding based on this trend.
Think about what health and wellness trends may be beneficial to your business and how you could incorporate them into your marketing without pivoting your entire brand to accommodate them.
2. Position your brand.
Every health and wellness product has competitors. Even if your offering is unique in many ways, it's important to research similar brands that your ideal clients are attracted to so you can set your product apart as the option that will engage them, delight them, and most importantly: solve their most pressing problems.
For example, your business could make the best noise-cancelling sleep headphones on the market – but you could be competing against more than just other sleep devices.
Your target customers may be exploring a wide variety of natural sleep aids like essential oils, tea, sleep hypnosis programs, and more, so your branding needs to convey why a shopper should choose your brand over the myriad of options available.
Pinpointing your ideal client is the best possible thing your health and wellness brand can do to set your business apart from the competition. Our Ideal Client Blueprint is the last exercise you will ever need to establish your target buyer and create a brand that effortlessly attracts them. Click here to get your copy of the Blueprint.
3. Use attractive and relevant visuals.
The colors and imagery used in your business's packaging, website, logo, and social media are the main elements that generate your first impression with customers. Within the first few seconds of seeing your branding, your audience will make a subconscious decision on whether your brand is trustworthy.
Designers and brand strategists utilize the psychology of colors, shapes, and placements to evoke certain emotions.
Even without a graphic design background, you can likely picture the basics of design psychology: an intense bootcamp-style fitness program would have drastically different colors, shapes, and photos used in its branding than a line of relaxing stress-relief aromatherapy candles.
Perspire Sauna Studio is a chain of studios offering infrared sauna and chromotherapy services. The Perspire Sauna Studio logo incorporates design elements that effectively communicate its offerings such as a spectrum of warm colors, imagery that looks like stylized beads of sweat, a stripped-down sans serif font, and the "ir" (for infrared) set apart within the text:
The Perspire logo does an excellent job of clearly expressing its brand attributes before customers even walk in the door. Does your logo effectively express your brand to your potential customers? Or is it time to re-imagine your logo design?
4. Showcase customer success.
Your ideal client may experience skepticism when it comes to wellness claims. Rather than simply stating the benefits and results of your own offering, you can highlight the experiences and enthusiasm of your satisfied customers to increase trust with your target.
Sharing customer success stories and testimonials will demonstrate the value of your product and create a word-of-mouth referral effect. The weight loss app Noom effectively uses this strategy, and the result is an enthusiastic community of users whose positive results provide the best advertising a health and wellness brand could ask for.
Noom asked its Instagram followers what non-scale victories they experienced from using Noom, and the variety of responses from real users align with the results their target audience is seeking:
Additionally, when selecting photos to include in your marketing, health and wellness brands should utilize images that reflect how your customers will feel after using their product.
Before using your product, your target might be frustrated, tired, or unhealthy, but those are not the types of photos and images to include in your branding. They already relate to those words in a negative way, and they are seeking something new that will inspire them instead.
Remind of them of the positive results they will experience and the transformation they will receive once they try your product by using images of happy, healthy, and relaxed people.
5. Motivate the next step.
Attention spans are short, competition is wide, and potential clients have a lot on their minds. Once your visual branding captivates your target customers and your content resonates with them, it's important to nudge them to take the next step – whether that means signing up for an email list, starting a free trial, making a purchase, engaging on social media, or a similar outcome.
The next step will look different for each business and largely depends on your current brand goals. Maybe you are simply looking to build brand awareness at this point, in which case giving out free samples or building an email list may be a high priority. Alternately, you can motivate your customers to make a purchase if that is your most pressing brand goal.
Think about what you can offer that encourages potential clients to take the next step now rather than "someday" —or worse, clicking away and not being able to find your brand again. Strategies could include offering a discount code, a free resource (like an e-book, checklist, or training), or some sort of seasonal or time-limited bundle.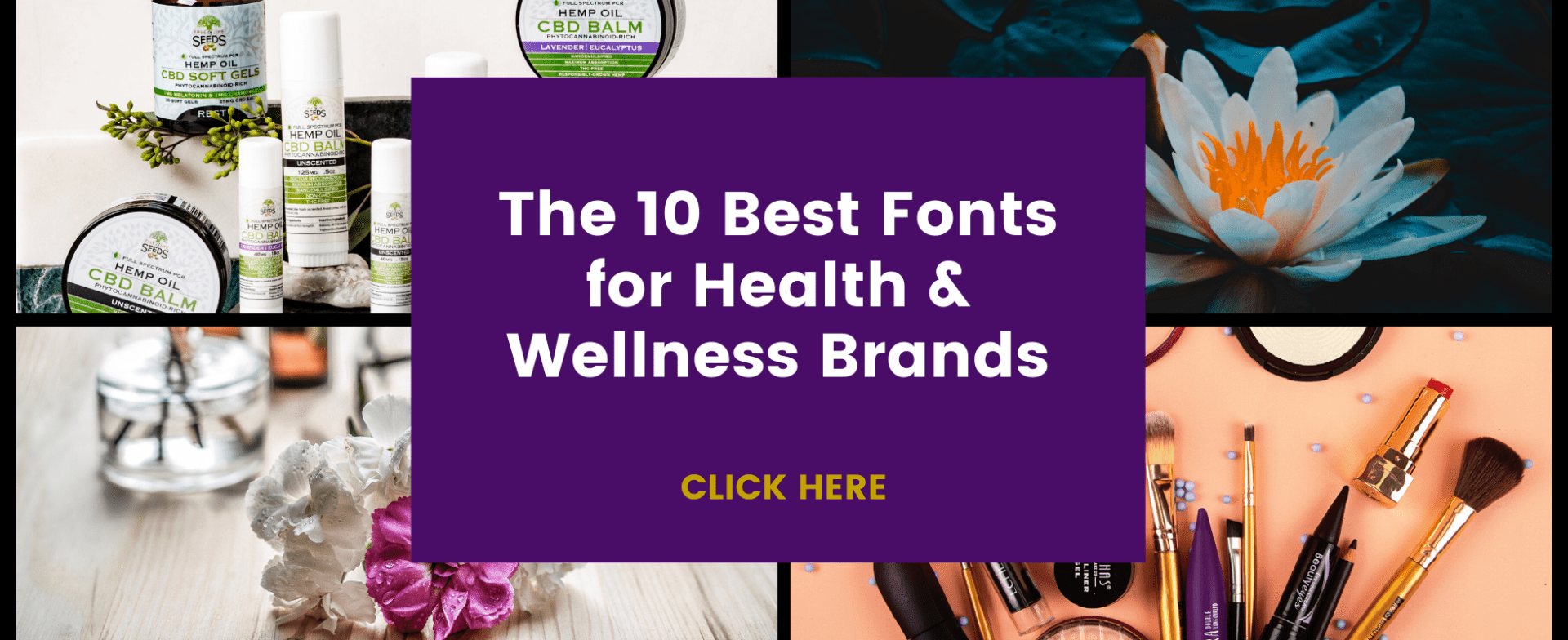 At Aventive Studio, we can help your health & wellness business create a brand strategy that captures the attention of your target market and turns them into loyal customers.
From full-service branding packages to professional website design, to unforgettable packaging design and more, our branding agency helps health and wellness product companies scale their businesses and reach their ideal customers through branding.
Contact us here to schedule a call with our creative team and learn how Aventive Studio can help your business stand out from the competition.