How to Sell Cosmetics on Amazon and Your Own Website
There is no doubt that Amazon is an oasis in the middle of a desert for skincare and cosmetic brands. It provides you with quick exposure and allows you to take advantage of its built-in customer base.
But should selling on Amazon be a permanent business model for your brand? Is selling on your own website better? When do you transition? This article will address all of those unanswered questions.
Benefits of Selling Cosmetics on Amazon
Selling cosmetics on Amazon can be an extremely lucrative business despite being a highly competitive marketplace. Here's why you should consider selling on Amazon, especially if you are just starting out.
Higher Credibility
Consumers trust Amazon because of its reputation as an online retail giant. People also trust that the products being sold are legitimate and authentic.
If someone buys your skincare products through Amazon, they will know that you meet logistical requirements and safety standards. This lends credibility to your company and product, which is essential to maintaining customer loyalty.
In fact, Feedvisor's survey has found that 79% of consumers visit Amazon to check product reviews before making a purchase, out of which 44% of consumers are influenced by positive reviews. So if your brand has positive reviews on Amazon, your products have the chance to sell like hotcakes.
More Sales
The loyalty part aside, even if you were just to use Amazon as a sales platform, it can give your business a major boost. People purchase on Amazon because it is convenient and safe, which means they are more likely to buy your cosmetics even if you are newly launched.
On the other hand, trying to build your own eCommerce site from scratch can be both time-consuming and expensive. If you are just starting out and not looking to make any significant investment, Amazon can serve your purpose well.
Being an Amazon seller is quite easy, too. You can set everything up in a few hours and start selling. All you need is your seller account, product inventory, and packaging materials, and you are ready to go live.
Larger Appeal
If your cosmetics business is small, reaching out to potential customers could be challenging because of the limited brand exposure. Amazon solves that problem for you by giving you better exposure.
On Amazon, you have access to millions of shoppers who visit the platform every day, which enables you to put yourself in a better position of being seen by prospective customers.
You can use your Amazon seller account to create targeted advertising campaigns and increase visibility for your products. With Amazon, you also have access to data that lets you see what keywords people are searching for and what they like best about your products. You can use this information to develop new skincare products and improve on your existing ones.
In addition, selling on Amazon comes with relatively low risk. The platform gives you access to a massive audience right from the get-go, along with the assurance that you only have to pay them if you sell.
Pre-Built Supply Chain
Amazon has a pre-built supply chain that it calls Fulfillment by Amazon (FBA). This supply chain includes warehouses and shipping centers that store your products, pick and pack them for shipment, and deliver them to customers.
The FBA is such a rich and connected network that you can create a customer segment for your business in any corner of the world. It achieves its goal every single time, which is to make sure that the process from factory to the customer is streamlined so that sellers can focus on what really matters: selling good quality products at competitive prices.
This means you don't have to contact a bunch of vendors or courier partners to create an efficient supply chain for your budding cosmetic brand. You also don't need to individually hand-pack each customer order: you just send your products to Amazon, and they handle the rest!
Is Amazon Sustainable for Scaling Your Business?
Amazon can be great for starting out, but it costs a lot of money to scale. Amazon takes a commission from every product you sell, and then there are fees if you buy ads or pay for Prime.
If that wasn't enough, Amazon cleverly, albeit indirectly, penalizes minimum and maximum sales thresholds. This means if you sell less than 40 units a month or more than 100,000 units, they will end up making you pay higher commissions – no matter how flexible their plans appear at first glance.
There is a massive amount of competition for keywords, especially if you are selling a product that has very generic keywords like "hydrating moisturizer" or "BB cream." As a result, you will have to spend more on advertising to secure a higher-ranking position that would allow new customers to find your cosmetics brand in their Amazon search results.
All things considered, if you want to grow and create a sustainable business in the long-term, you will need to get off of Amazon and start thinking about building your own website.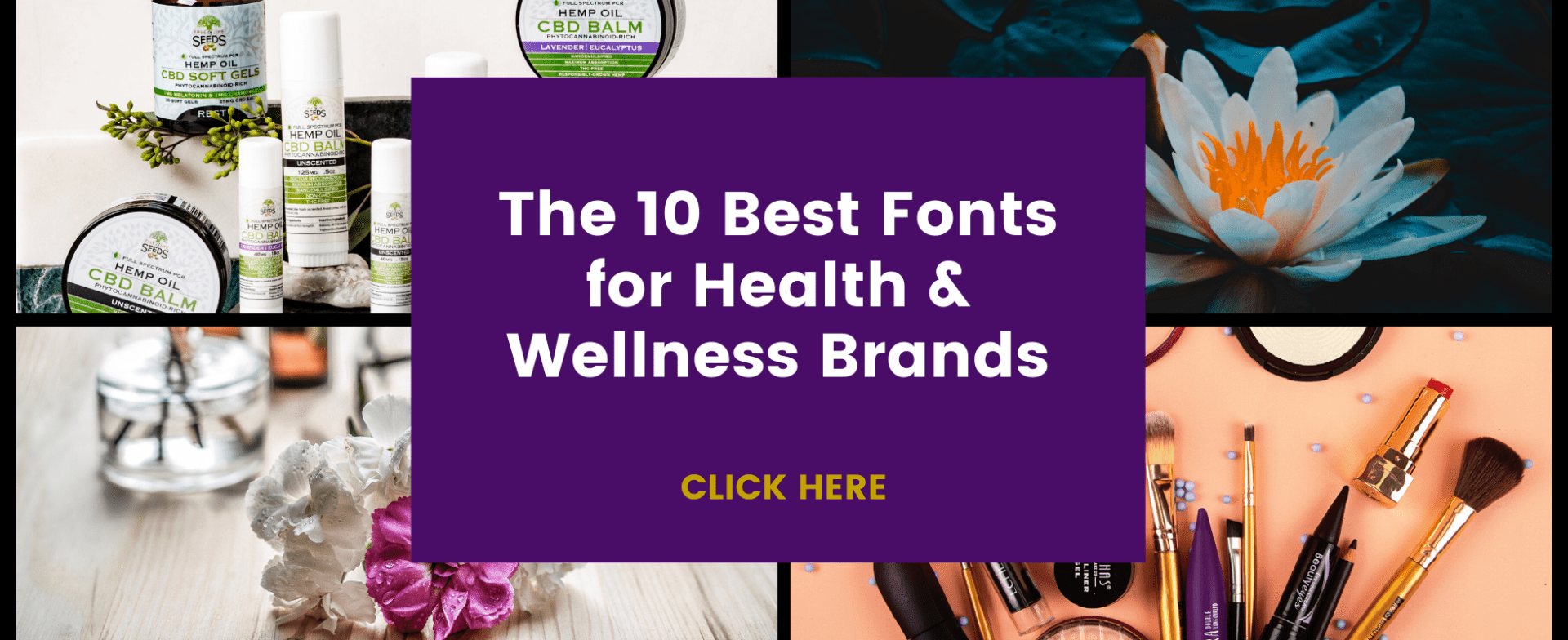 Future of Business: Benefits of Selling Cosmetics on Your Own Website
Once you have garnered a significant customer base for your brand, consider making a transition to your own website.
It goes without saying that there will be more than a few moving pieces, and you will have to establish your independent identity from the ground up. But all things considered, it is worth the effort as it allows you to scale into a solid business.
If you are still unconvinced, here are a few important benefits of switching to your own website that deserve your attention.
Fewer Competitors
The biggest benefit of selling cosmetics from your own website is that you will have fewer competitors than you would if you sold through an eCommerce platform. This can make it easier to gain new customers and grow your business.
Big brands like Toys R Us and LVMH have already expressed their concern with selling on Amazon due to the high competition on the platform. In fact, Australis, an Australia-based cruelty-free cosmetics brand, can't even be found in the listings. So, it makes sense to learn from these successful brands and create a plan of action for your own business outside of Amazon.
In addition, selling from your own website means you can set your own prices without worrying about what percentage of each sale you will need to pay to a third-party site. If you want to sell lipstick for $20 instead of $15, for example, you can do that without having to consider whether the buyer's market on Amazon will approve of it.
A Chance at Building Customer Loyalty
When customers shop on your own website, you are in full control of their shopping experience. You get to present your brand the way you want and craft the image that's formed in your customers' minds.
You can also establish a stronger connection with your ideal customers by directly communicating with them. You have total control over your marketing campaigns if you sell your cosmetics through your own website – from choosing your unique brand tone, to using data-driven metrics to sell more, to adding blog posts that improve your organic SEO.
Data-based marketing is extremely effective as it allows you to reach customers who are already interested in buying cosmetics from you. With your own website, you can also build an email list of prospective customers and send them marketing emails in the future.
All these targeted efforts can help you establish loyalty among your audience and etch a permanent place for your brand in their minds.
Zero Commissions
If you are selling cosmetics on a marketplace giant like Amazon, you will have to pay a fee for every product sold. So although you might get sales, you will be losing out on some significant margins that could be going directly into your pocket.
Selling cosmetics on your own eCommerce website means that you don't have to split your profits. You can then reinvest that revenue back into your business and improve on your existing brand image.
Another major benefit of selling from your own website is you can create an affiliate program for others to market your products for you. Not only will you be saving on commissions, but you can also open up a new revenue stream for your business.
More Control Over Your Supply Chain
Your own cosmetics website will give you direct access to customers, and you can cater to them the way you want. This means you can create your own sales strategies, marketing communication, and purchase funnels to get your products the limelight they deserve.
More importantly, you can track and supervise your inventory and supply chain in-house, which is specifically useful if you have strict standards. For instance, if you are a cosmetics brand that prioritizes values such as sustainability, veganism, and fair trade, you can create a tighter supply chain that's supported by vendors who share your values.
Before getting acquired by L'Oréal, The Body Shop's clean supply chain was praised for being spearheaded by ethical business practices. The brand became a case study due to the immense control it had over its vendor network and partnerships.
As a result of its rock-solid brand, The Body Shop garnered a staunch customer base for itself, making it one of the most successful cosmetics brands across the globe.
How Branding Can Help You Sell More Products Through Your Website
One of the biggest challenges with selling direct is getting people to come back to your site once they have bought something.
If they like what they bought and enjoy the buying experience too, they will almost certainly come back for more. If they don't like it or had some problem with their purchase, then you will be lucky if they even remember who you are the second time around.
Branding allows you to organize your business's efforts and present them in a way that appeals to your target customers. By building an emotional connection with your brand, creating unforgettable products, and giving your customers a memorable reason to come back to your site, you create a relationship that's strong enough to last beyond just one purchase.
At Aventive Studio, we create branding strategies that will make your ideal customers keep coming back for more. Our team of experts has done this for so many wellness, skincare, and cosmetics brands that creating successful and unique branding campaigns comes naturally to us.
If you are unsure about how to get started with branding to sell more through your website, check out this quick guide that will simplify the process for you. You can also get in touch with one of our branding experts to start selling more cosmetics and skincare products today.