5 Fulfilling Career Paths for Health and Wellness Graduates
Earning a degree is one of the most valuable investments to make in yourself and your business. Graduates with degrees in health and wellness are able to bring a higher level of education to their work that results in greater trust and higher satisfaction from their customers.


If you're still thinking of ways to grow your wellness business or wondering how to enter the field, this guide is for you. Below are five career paths you can take with a degree in a health-related field. From psychology to nutrition, all of these careers are perfect for someone who wants to spend their lives benefiting others through meaningful services and powerful product solutions.


Remember that becoming a trusted professional in health takes experience as well as education. Even if you have the degree, you'll need real-world experience with people in order to build a successful career.


It can be frustrating for someone with big ambitions to start small, but we all begin at the bottom at some point. This helps you grow over time, discover what your true professional identity is, not to mention shape your career into the most rewarding position possible.
How to Choose the Right Wellness Career for You
Health and wellness are one of the most profitable and fastest growing industries in the world. Thanks to the internet, people enjoy unlimited access to health advice, counseling and resources, but that can come at a cost.

With so many professionals from varying backgrounds and differing world views on social media, a consumer may experience conflicting information or get easily overwhelmed. That's where you come in.

By pursuing a career that meets a demand in a niche you are passionate about, you can create clarity and guidance for those who are in need. Whether that's building an acne treatment line that focuses on natural products or crafting accessible fitness plans for people with disabilities, there is always somewhere to work and lives for you to touch in this field.
As you consider your career options post-grad, ask yourself these questions:
What areas of health interest me the most?
What aspects of wellness do I focus on the most in my own life?
How can I apply my knowledge and skills to bring the greatest value to others?
What level of interaction do I enjoy with clients, i.e., do I want more physical or virtual work?
Do I want to work for a business or build my own company?
What certifications or licenses can help me expand my business and opportunities?

The best wellness brands are built on experience and this means you're better off starting with a working degree that puts you in the field. Whether it's working as a doctor, counselor or nurse, getting first-hand experience can help you identify the right target audience for any future businesses you open.

Keep in mind that many successful entrepreneurs still work full-time jobs. You can passionately work and have the financial security of a salary while gaining additional revenue from your own product line or company.
Nurse Injector
With a bachelor's or master's in nursing, you can become an RN and professional injector. In addition to helping people build confidence, you can also help them manage a variety of conditions treated with Botox and other fillers. For example, people often turn to Botox injections as a way to prevent and treat chronic migraines.

Nurse injectors may decide to open their own practices where they administer their preferred fillers to their own clients. This allows you to have complete control over the treatments you offer and patients you work with. It's a highly rewarding job with great pay and flexibility.

Nurse entrepreneurs are becoming more popular thanks to the help of the internet and greater visibility. Where they would have once had to previously rely solely on referrals to run, nurses can now go online to build credible brands that convert viewers into paying clients.

If you aspire to work on your own, then you'll need to be tech savvy and well versed in social media platforms, trends and digital marketing. Luckily, this information is accessible online for free. With a bit of independent study and practice, you can build your own business online.
Wellness Entrepreneur
One option is starting your own skincare line – especially if you already have experience as a dermatologist or influencer. Combining your medical expertise with your passion for healthy skin, you can create a diverse product line for people to improve their skin and achieve lasting results.

While this may feel far off from where you currently are, it can be done step-by-step. Earning your medical degree can be achieved by paying for costly tuition by borrowing student loans from a private lender and ideating your business on the side. The more experience you have, the better you'll be able to improve your brand and bring the best products to customers.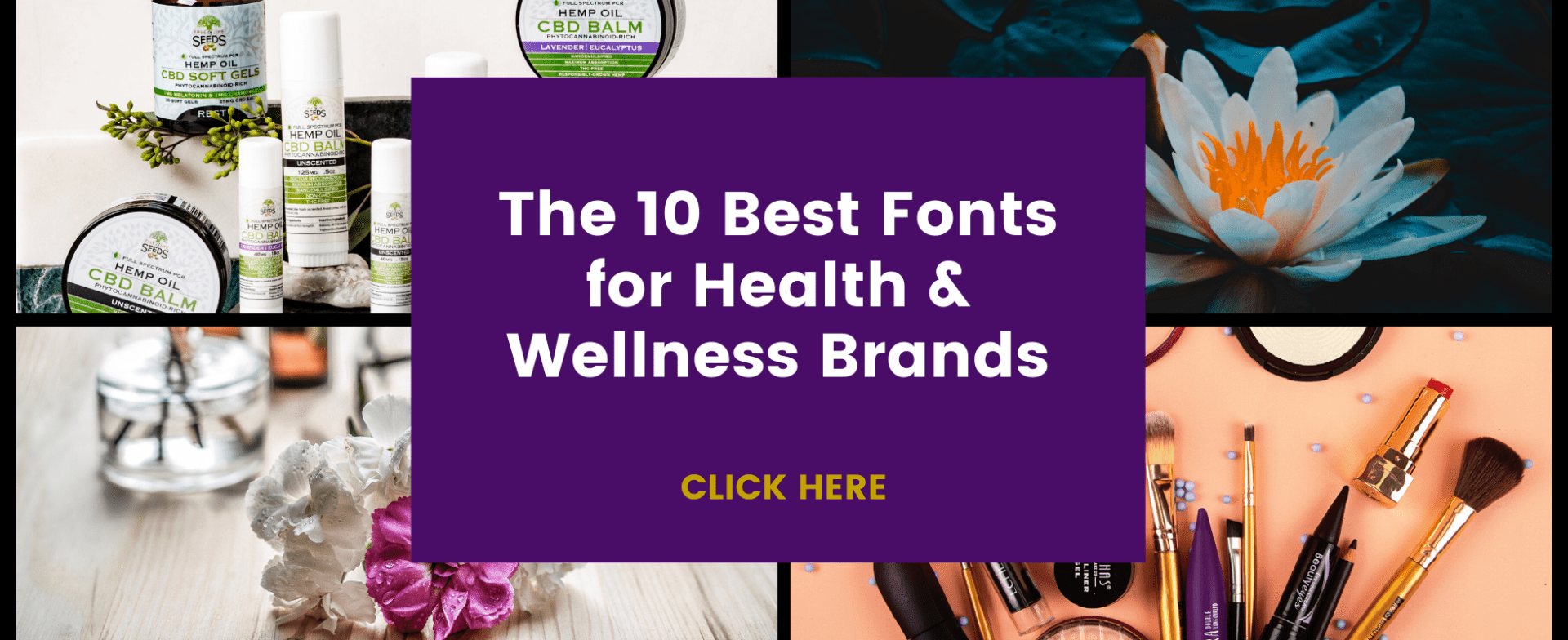 Wellness entrepreneurs can also come from different health and wellness backgrounds. Some may be certified yoga instructors who want to design mats and appeal for their clients, while others are passionate consumers who studied health so they could begin to create even better versions of products they know and love.

The best part about becoming a wellness entrepreneur is that you are able to align your own interests, education and talent with your career ambitions. The sky's the limit so long as you have a plan to reach it.
Nutritionist
A licensed nutritionist is able to offer personalized diet plans as well as a variety of products for their customers. Maybe you want to create your own custom tea blend that aids digestion and helps improve people's metabolisms or perhaps you're a vegan who wants to help create more sustainable, affordable supplements for people.

Nutritionists can work independently or for gyms or medical practices. Most decide to open their own businesses, leveraging the power of social media to build strong brand identities that consumers relate to.

One of the major benefits of earning a degree in nutrition is that you get an in-depth knowledge of human anatomy, biology and health. This knowledge positions you to help a variety of people achieve their fitness goals, manage medical conditions and improve their lives through the power of a healthy diet.

Some nutritionists specialize in helping clients in a specific age demographic or background. For example, if you are passionate about mental health, you may choose to align your background in nutrition with using diet to manage depression and anxiety disorders.
Fitness Instructor
Fitness instructors don't need a degree to earn certification, but many decide to pursue studies in kinesiology, exercise science and nutrition.

Having a degree behind your certification further enables you to help clients make better choices in their lives and fitness instructors can host classes in person or line, freelance and even work part-time depending on their preferences. As a fitness instructor, you are able to bring a variety of content to people through channels you're most comfortable with.

Many instructors make full-time livings as entrepreneurs by offering fitness coaching and classes online. They build their brand by offering tips, tricks and free workout videos on YouTube, Instagram and TikTok.

With a solid education in exercise, you can also publish a variety of blog posts to drive traffic to a website and increase brand awareness. In addition to instructing people on the best exercise regimes for them, you can also offer consulting services. Many people already workout on their own but want to turn to an expert who can help them reach their goals.
Virtual Wellness Coach
Wellness coaches are passionate about helping people transform their lives through positive behavioral changes. You can focus on a specific area of wellness, like mental health, or choose to embrace a holistic approach to your work. Wellness coaches use their education to provide empirically-supported advice to their clients.

You help people by being an active listener, engaging with them, and creating ongoing conversations online that lead to client retention and greater brand awareness. Many coaches start off working with a company and decide to branch out on their own.

You can choose the path and schedule that best works for you and your experience level. Virtual wellness coaching may be done remotely, but it is a full-time, demanding job that requires complete dedication and investment on your part.
Coaching may feel like an oversaturated market today, and if you're being overly general, that's true. Anyone can offer basic diet tips or fitness advice, which makes the right education even more important. When you speak from a position of experience, you can leverage your degree's skills and knowledge to reach your ideal audience.

Maybe it's single parents who often forget to take care of themselves or people recovering from substance abuse. There are virtually limitless niches to pursue in this field. Building your coaching business takes time, so don't be afraid to work for a company until you can establish a solid presence online. The more experience you gain, the easier it will be for you to identify your ideal clients' needs and craft relevant content that speaks to them.