How to Use Photography to Tell Your Skincare Brand's Story
This is a guest post for the Aventive Studio blog written by Amy Grace.
---
To take your storytelling product photography to a whole new level, you can't just start taking some random photos — especially if you're directly involved in a skincare brand where precision and perfection matter a lot.
Since storytelling photography is the best technique to say thousands of words without speaking, it can help your skincare brand capture countless viewers and customers quickly.
If you're not sure where to start, you can kiss your worries goodbye! I've collected 10 super-effective methods to show you how you can use storytelling photography to showcase your business in the best way possible
Storytelling Product Photography:
Know Your Target Audience
Hire a Glamour Model
Blurred Background
Color Contrast Through Images
Using Composition and Lighting
Tell a Story about Your Brand Values
Depth of Field
Shoot Different Angles
Take Control of the Entire Frame
Get Your Product Images Retouched
What is Storytelling Photography?
In the simplest term, when any professional photographer utilizes still photos to tell stories, that known as "storytelling photography." In that case, they can use either a single photo or a complete series of photographs to tell their stories.
The first thing to keep in mind as a storytelling photographer is to expose the imagination of your viewers. When it comes to storytelling product photography, fantasy, documentary, and portrait styles are all suitable, according to expert photographers.
Compared to literature and film, storytelling photography has its limitations; for instance, it's free from typical dialogues and everything stays quite still. That's the reason why having visual knowledge and experience is a must. Don't count photography as child's play!
So what are the things you need to have? To take effective storytelling photos, you need a source of emotion, power of imagination, characters, and elements to connect to your viewers in the best way possible.
Let me tell you one thing more – a camera itself isn't enough for quality storytelling photography! You will need to use post-processing as well as a blend of different media to express the story of your wellness products.
Why Storytelling is Important for Skincare Product Photography
Product images are, hands down, the first thing that captures attention. Customers will see your photos before they process other essential things like the price, the shipment date, or even the name of your brand.
So the same thing goes to your skincare product photography; your photos can tell millions of words! And through images, you can showcase the qualities your audience is looking for in their desired skincare products. Let me describe why storytelling is essential for skincare product photography.
Pretty Easy to Build Trust
With the help of natural skincare product photography, your photographs can give a solid impression to your audience, building their trust in the best possible way so you can make more sales!
You want your customers to see your skincare products as reliable, and with the right photos, you can dramatically boost your sales within just a couple of months or so.
Showing is More Effective than Telling Stories
Didn't get the title? Okay let me clarify then – with the help of storytelling in branding skincare products, you can explain the benefits that customers can look forward to, but in a visual way!
And needless to say, you'll become easily able to demonstrate the things your audience actually cares about, like the style of your products, size, form, application, and so on.
And guess what? You're doing all these things without even saying a single word out of your lips, which is why storytelling product photography is both tricky and very effective!
10 Ways to Use Photography to Tell Your Skincare Brand's Story
Now that you're familiar with the importance of storytelling product photography, it's time to learn the easiest yet most effective ways of using those photographs, which will help you show (and tell!) your skincare brand's story and boost up your brand's identity, fame, and sales.
1. Know Your Target Audience
As you're promoting and advertising your skincare products, the first and most important thing to do is to get completely familiar with your target audience.
Is your ideal client an older woman who wants to feel rejuvenated? Or a "tweenager" who is just getting started with makeup? Your photography style will need to reflect this demographic and psychographic!
Do your imagination, and also do plentiful research both online and offline to identify the taste and needs of your targeted customers. By doing so, you'll get an adequate understanding of how to capture their attention and pull them towards your skincare brand.
2. Hire a Glamour Model
In order to take your brand to new heights, you can hiring an attractive and stylish model who will help you promote your brand's identity in an aesthetic way. And these days, hiring a glamour model has become an easier task since they can be found either online or offline.
As for finding a model, you can contact a modeling agency where you can find one depending on your budget and requirement. These typical agencies tend to represent lots of models with different styles, and luckily, the majority of them have their own websites.
For the average payment rate, most agencies will demand around $100 to $300/per hour depending on the model type.
3. Blurred Background
Hands down, blurred effects are part and parcel of every high definitive image — it doesn't matter whether it is storytelling photography or anything else. But that doesn't mean the whole picture will be blurred; that would ruin the quality and context of what you want to highlight through your skincare brand photography.
The best way to blur is to keep the background blurred while keeping the model in focus. This way, you can show off a great photo that will hold your audience's attention without much effort.
4. Color Contrast through Images
You will need some knowledge of color contrast if you're involved in branding skincare product photography. Long story short: color contrast it what helps you differentiate between the darkest dark and lightest light on a picture.
In order to do that through images, include a blend of relatively soft and rough elements which gives your image that alluring texture you desire. The best way to use color contrast is to a specific background according to your tastes, and more importantly, the product you're going to sell.
5. Using Composition and Lighting
Research proves that our psychology automatically gets attached to a picture that has high-quality lighting. When it comes to composition, this is when someone selects several elements to combine to tell their stories. As a result, each composition element plays a significant role in creative skincare product photography.
To guide your targeted customers towards your skincare brand, I'd say using proper composition and lighting is definitely the key. You can turn everyday objects into tremendous and attractive product images by utilizing a good composition in a technical way!
6. Tell a Story about Your Brand Values
This is where you need to show your creativity! Without telling stories of your brand values, it will be hard for you to make sales and promote your own brand in the way it requires. The best way to tell a story is to visually express your brand attributes.
7. Depth of Field
DoF, aka depth of field, is the approximate distance between the furthest and nearest objects in a photo. Their focus should be acceptably sharp in the image. Depth of field is calculated based on the aperture, focal length, and distance of the objects, so it's a vital part that you shouldn't overlook when using photography in storytelling.
8. Shoot Different Angles
Many people make the mistake of taking straight pictures only, but you need to shoot photos from multiple angles to capture viewers' attention more effectively. High-angle, low-angle, and eye-level angles come in handy when we talk about taking shots of different angles.
Keep in mind, the model you hire should look classy in every single angle — you want them to be able to pose in multiple angles without looking weird in the picture. Choosing the right background is equally important since every background doesn't suit every angle.
9. Take Control of the Entire Frame
Filling your photographs with more objects can be a plus if you want to highlight your wellness products in a beautiful way.
While making frames or creating your skincare brand's individual frame, you need to take control of it and utilize everything more professionally. Feel free to take experts' advice to gain more knowledge, or you can do your own research to learn more.
Let your hired model take as much control as possible, staying calm and movement-free till you get the right clicks. By doing so, there is a chance of achieving the best photographs you have been looking for so long. It's equally true that the model should be quite professional to get the work done.
10. Get Your Product Images Retouched
So, what do you think? All you need to do is hire a model, take a bunch of excellent pictures, and start branding? Not exactly — the ultimate task that you may have missed or forgotten is to get your images retouched! Yep, every single picture you've captured should receive proper and exquisite editing. If not, then you won't get the results you're hungry for; mark my words!
Editing isn't just about changing the color of your images. You may need to sharpen the image, resize it, and sometimes change the whole background to achieve the optimal look.
I'd suggest taking professional help from someone whose job it is to edit photography. Hopefully this won't cost you a pretty penny!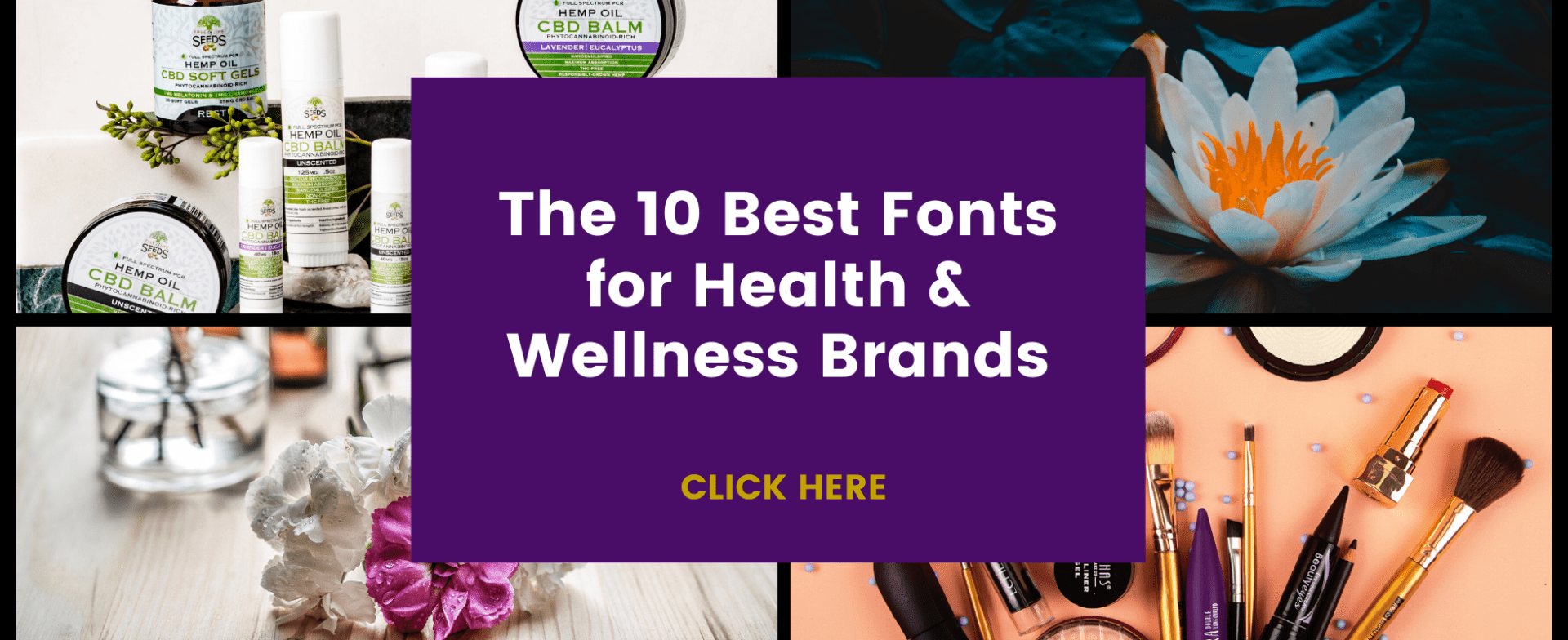 Frequently Asked Questions (FAQ)
1. In storytelling, why are photographs important?
When it comes to conveying your message within very little time to your targeted viewers, I don't think there is anything better than photography! Without sharing a long story, you can easily express and expose your story with a high-quality storytelling picture.
That's probably the reason why there is a common saying – "a picture is worth a thousand words!"
2. What is the basic purpose of storytelling?
Storytelling is a definitive way to teach values, ethnicities, differences, or even cultural norms. If we talk about the importance of photography in storytelling for marketing your brand, you can dramatically get a larger audience and more sales using the right product photos!
3. Do I need to spend a lot on skincare brand photography?
It depends on your specific products and the technique you want to follow for branding. But in general, it may be required to invest in your skincare branding by hiring pro models, taking pictures with expert photographers, and then editing them by seasoned editors.
Final Words
To get the best and optimum results from your storytelling product photography, be sure to follow every  method which I've incorporated in this article.
As you're branding skincare products, look for a glamour model who will be highly responsible for bringing more audiences towards your brand. And never forget to get your photographs retouched by editing them nicely!
Author Bio
Amy Grace, a devotee writer of Clipping Path Studio, has long experience in the commercial photography field. Merging competency and skill in her profession, she has nailed the task up to the mark and has helped a lot of entrepreneurs create their brands.
Aside from photography, Amy is involved in photo retouching work as well. Follow her on Twitter and Instagram.